Price: $9.89 USD
Thanks a lot for your continued support!
IE browser is suggested. The first demo video may not be shown in Firefox, Chrome, Safari, Opera or mobile web browsers.
To view the first video in Firefox, please install an add-on plugin: https://addons.mozilla.org/en-US/firefox/addon/1879
For more information about Firefox add-on plugin, please check: http://forums.mozillazine.org/viewtopic.php?t=206213
Right click to download video: http://de.njbozhong.com/demovideo/200809/video-20080924-HanYumei-demo.wmv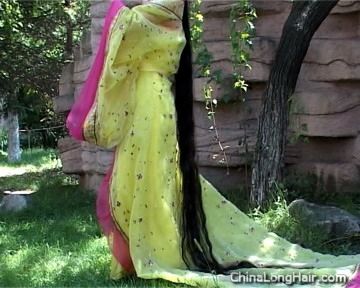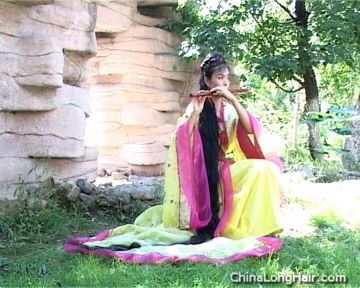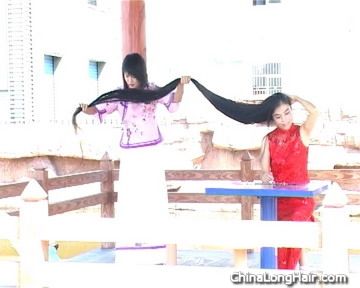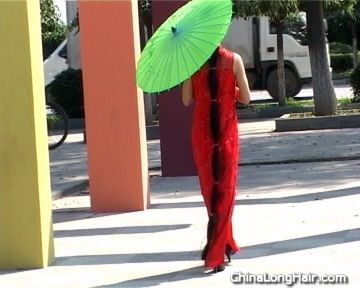 Price: $9.89 USD
Thanks a lot for your continued support!
This is video for download, not DVD
If you want DVD version, please email me at: cnlonghair@hotmail.com
Description:

This video feature Han Yumei who has 2.5 meter long hair. This video show she walked on grass and beside a lake, dressed in Chinese traditional beautiful cloth, show her long hair while playing musical instrument. A young girl like her long hair, comb and make big bun for her. She praise and even envy Han Yumei's long hair! :) At the end of this video, Han Yumei danced with long braid flied around her body. Hot dance! Enjoy this video!
wmv format
If you want to know more about Han Yumei, please view this article:
http://home.chinalonghair.cn/special/ShowArticle.asp?ArticleID=67
WARNING: Do not attempt to buy this download from a dial-up connection. Broadband users only please. We provide servers in different areas to choose. Do not worry about the download speed!
Note: Downloadable file is available after purchase. An e-mail will instruct you how to download this file within 1~3 business days.
If you have any questions about this, please feel free to Email me at: cnlonghair@hotmail.com
Any comments or suggestions are also welcome. Thanks!